SAMPLES – We do not have a show room. But look around the site because there are plenty of examples. And we can send you little sample pieces if you want to see color. Here are some images from a recent home show: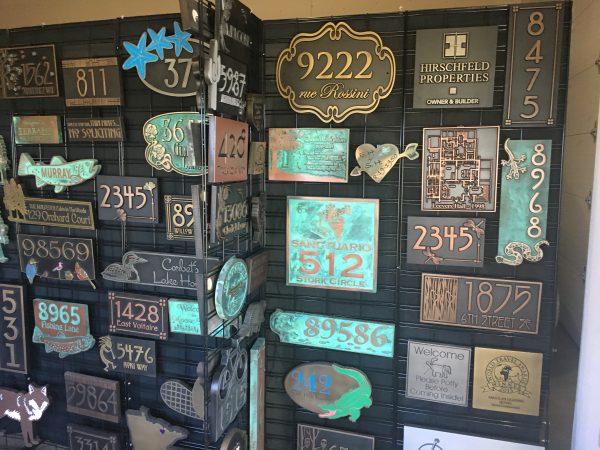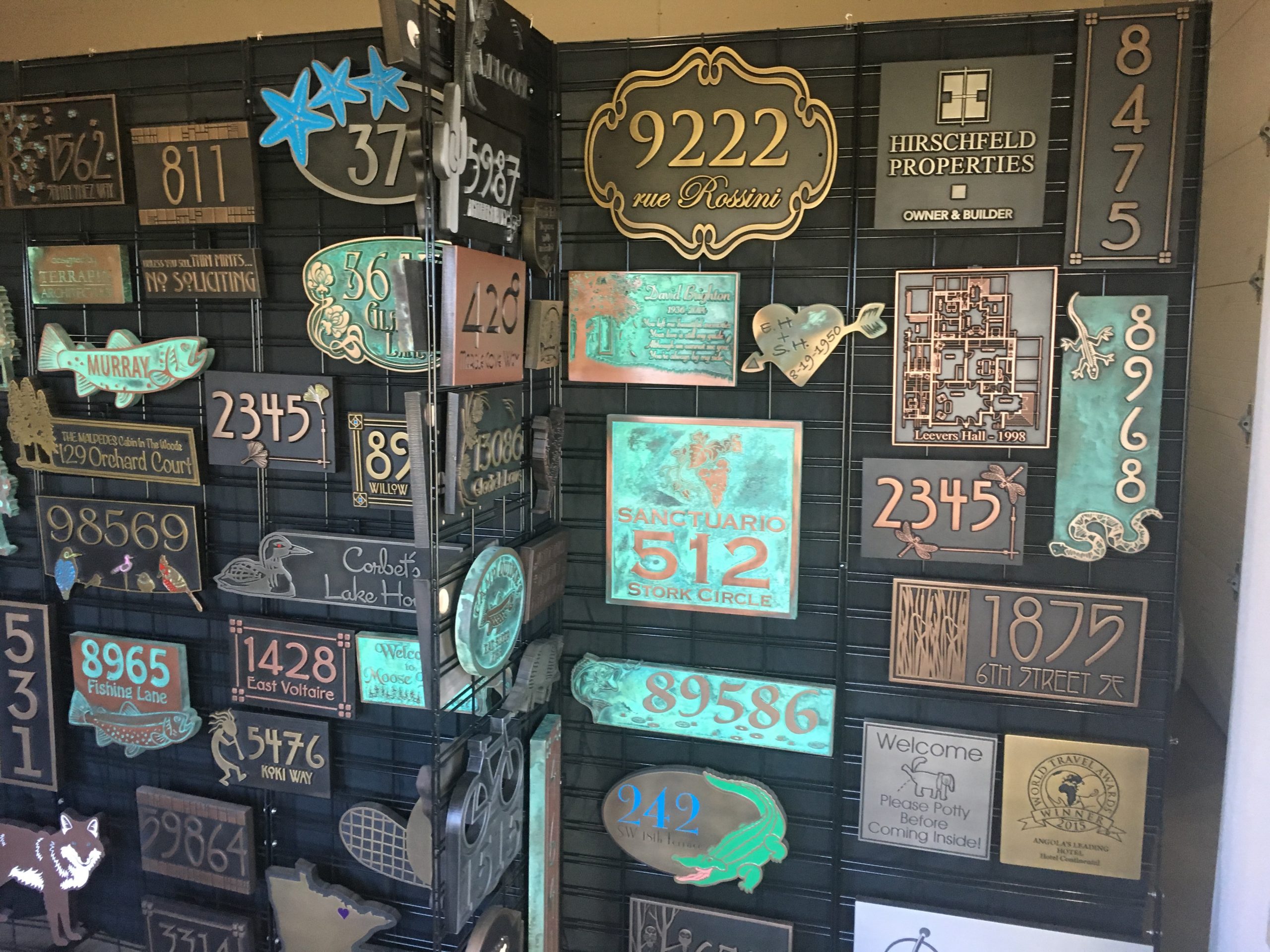 Atlas Signs and Plaques
1472 Hwy 50, Delta, CO 81416
970-355-5518 for Call or Text (Big Hint: Emails are typically answered faster than calls.)
Monday – Thursday 8:00 am to 3:30 pm and Friday mornings (sometimes) til noon – Mountain Time – Visits by Appointment only please.
If we don't respond to your email it is because we didn't get your email. So please try sending again or call us.
Please note: We do NOT give quotes over the phone. Please fill out the custom sign quote BELOW. (Hint: Emails are typically answered faster than calls.)