CREATE YOUR OWN CUSTOM SIGN!
Love our stuff but want something other than what you see? We design your ideas so please be as detailed and specific as possible when filling out the custom sign form. That will get our designers going. Then we will send you up to three proofs and pricing via email. More than three proofs we may need to charge a design fee.
We have nearly 300 semi custom (ready to order) designs on the site. Sometimes it is easier to modify one of them then to start from scratch. If you do want to start a custom sign from scratch we really need the following information (we can't read minds, well sometimes but that is another story). Please select your material and fill the form out below. Or if you prefer to email us the info (not using the form) that is cool too.
For inspiration check out our Customer Gallery page and the Atlas Gallery page.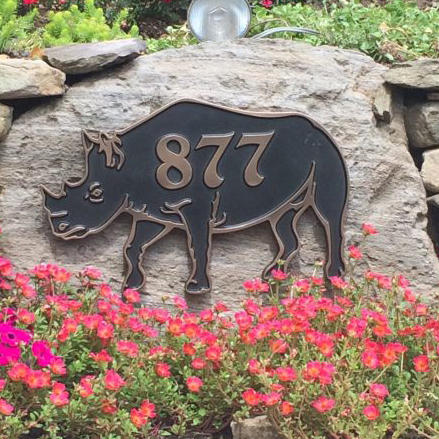 Step 1 – Choose your sign material
Click Here to read more about Metal Coated HDU vs. Precision/Cast Metal
METAL COATED HDU SIGNS
Lightweight and economical. Coated with real metal and made out of a type of "plastic" (30 pound HDU) that doesn't warp, rot and is unaffected by weather, so outside is just fine. The metal coating is REAL metal (NOT paint) and chemically bonded to the " plastic" and won't flake or peel. Use for interior or exterior.